Health Clinic
Flu vaccines are now available // Drop in or call to schedule an appointment.

On-Campus Health Clinic for WVC Students, Faculty and Staff
Van Tassell Center - Wenatchee campus
The CVCH Health Clinic at WVC will provide care and services including, but not limited to:
Flu vaccines
Physicals and health screenings
Colds, coughs and respiratory problems
Infections
Earaches
Bites
Burns
Sprains
Sexually transmitted infection screening
Pink eye
Allergies
Sore throats
Pregnancy tests
Anxiety/depression screening
Clinic Information
Appointments or walk-ins welcome
Most insurances accepted
Operated by the certified personnel of Columbia Valley Community Health
On-Campus Hours
In-person: Mondays & Tuesdays, 8 a.m. - 1 p.m.
Telehealth: available by appointment.
Contact
Columbia Valley Community Health
509-662-6000
7:30 a.m. - 8 p.m. Monday - Friday
8:30 a.m. - 4 p.m. Saturday
www.cvch.org
Clinic Provider: Andrea Hoey, ARNP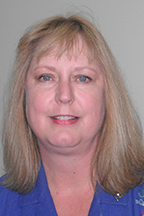 Andrea is a family nurse practitioner who speaks English and Spanish. She graduated from Gonzaga University with a master of science in nursing and is board certified in family medicine. Andrea has nearly 30 years of experience in family practice medicine.