About Omak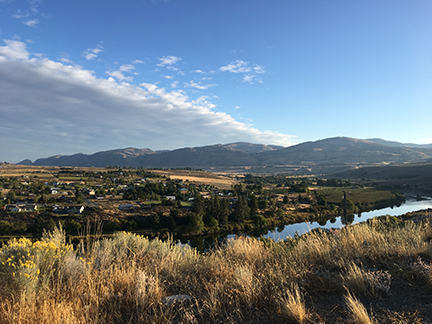 Omak is in the highlands of Okanogan County in North Central Washington, near the Colville Reservation, which is an important part of the county's cultural heritage, the British Columbia border to the north, and the Cascade Mountains to the west. The high desert has four distinct seasons, and Omak's close proximity to the Okanogan-Wenatchee National Forest provides abundant opportunities for a variety of recreational activities, from skiing and snowboarding to camping, hiking, and cycling. With the Okanogan River running through Omak and the neighboring town of Okanogan, as well as the Columbia River to the south, there are plenty of water recreation and fishing activities as well.
Annual events include the Omak Stampede and Suicide Race, which also includes a carnival, pow wow, dances and art; the United Pow Wow; arts and crafts festivals; and the Okanogan Family Faire in nearby Tonasket. Visitors can also explore the Colville Tribal Museum, Fort Okanogan Interpretive Center, and Okanogan County Historical Museum; enjoy the arts at the Omak Performing Arts Center; and try their luck at the 12 Tribes Omak Casino Hotel, owned and operated by the Confederated Tribes of the Colville Reservation. Grand Coulee Dam, about an hour southeast of Omak, runs a "One River, Many Voices" laser light show nightly during the summer months, in addition to offering a visitor center and guided tours.
Shopping and dining are available in downtown Omak and at nearby shopping centers, and there are two movie theaters in Omak.
Places of Interest