How to Pay Online
Note: Go to the Paying Tuition and Fees page for other payment options.
You must be logged into the full desktop version of ctcLink to make a payment online.
1. You will be directed to this login page: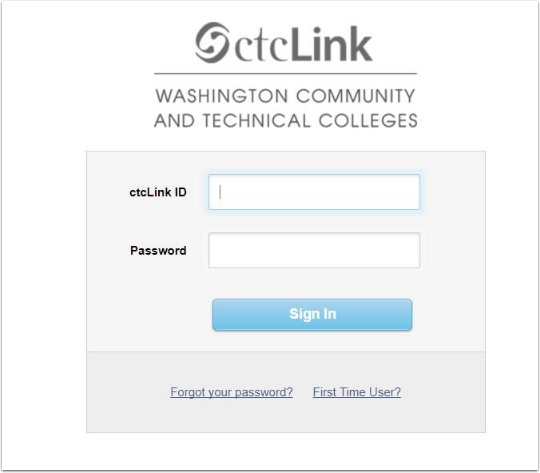 (Note: If you get redirected back to the sign-in page after trying to sign in, try clearing your cache/cookies, disable pop-up blocker, or use a different browser)

2. Then you will see a page like the one below. Select the "Student Center" option.

3. Select the Make a Payment link once redirected to your Student Center.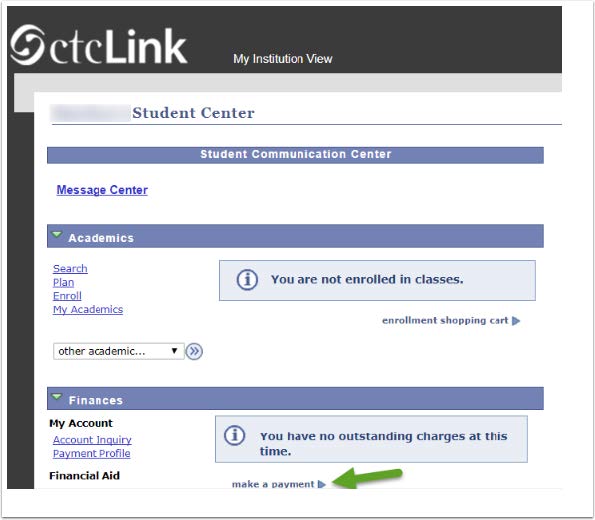 4. The Specify Payment Amount page displays. Enter your Payment Amount, then select Next.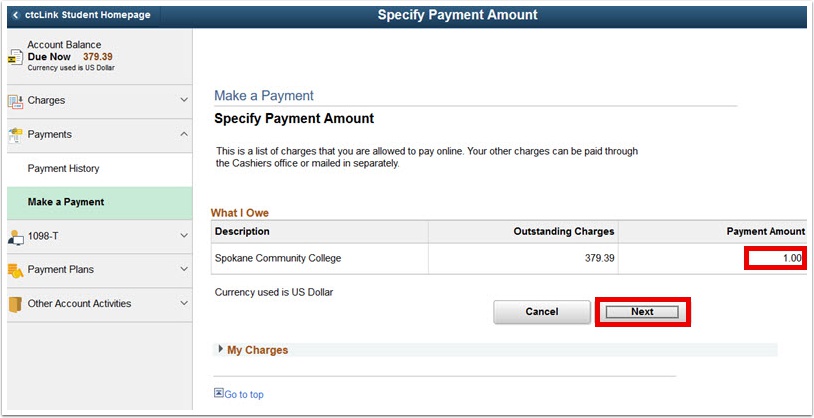 5. The Confirm Payment page displays. Select Continue to Make Payment.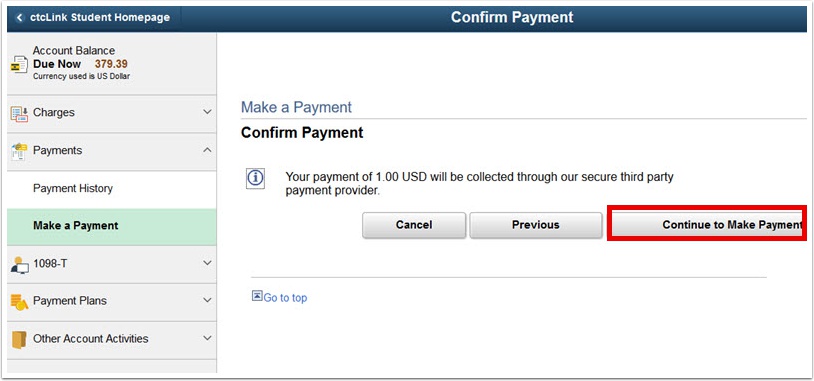 6. The Billing Information page displays. Enter the required fields:
First Name
Last Name
Address
City
Zip/Postal Code
Email
7. Select Next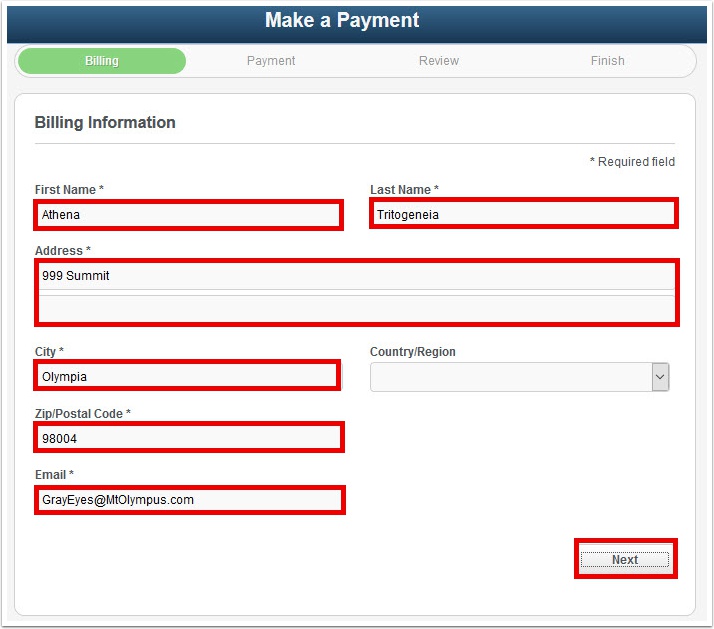 8. The Payment Details page displays.
9. Select Card Type.
10. Enter Card Number.
11. Enter Expiration Date.
12. Enter CVN.
13. Select Next.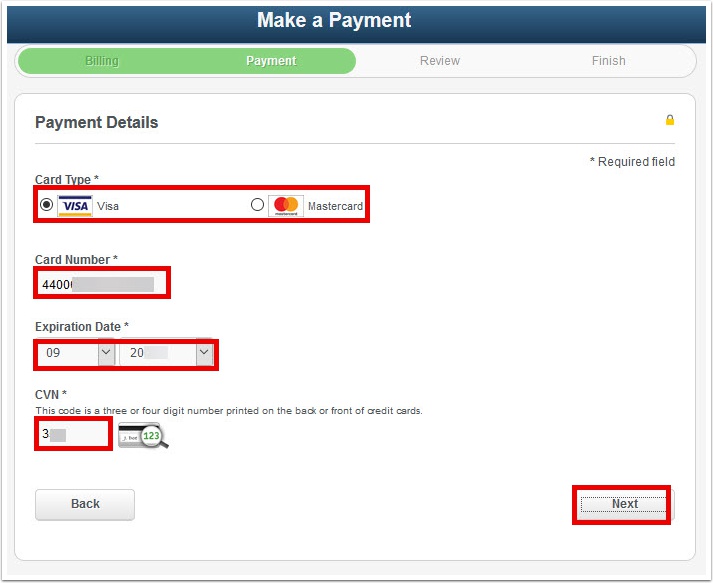 14. The Review Your Order page displays. Select Finish.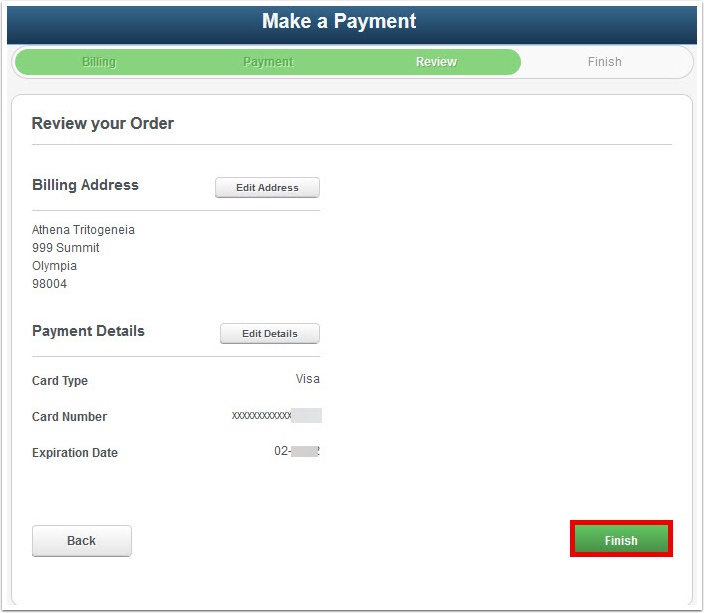 15. The Payment Result page confirms your successful payment or notifies you of an error.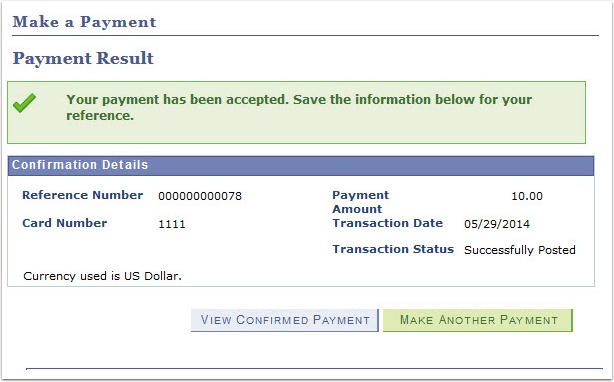 16. Process Complete.